How Much Do You Value Your Customers?
If the answer is some to very much, then keep reading. If not, then…well…ummm…yeah.
So if 91% of people say they won't buy from a company again if the experience with that company was bad, can a company survive on 9%? Probably not. Actually, we'll go with nope. So what are you doing to ensure that the experiences your customers have with your company can meet those usually not so crazy expectations that your customers have?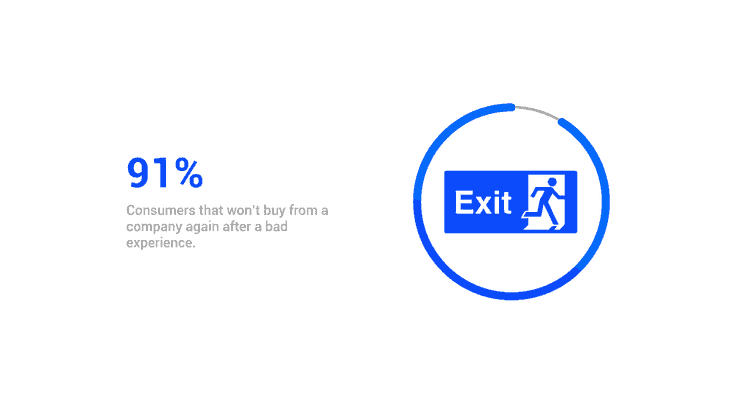 A well-structured customer satisfaction survey is good. Though, frequently by the time a dissatisfied customer has filled out the survey, the opportunity to keep that customer is lost. But, at least you are doing something to gather data for your organization to learn, adapt, and improve upon in an effort to reduce the possibility for similar negative customer experiences in the future. And that information is being shared with the organization as a whole in order to have the organization as a whole better understand what is working and what isn't so that each department can do its part to better deliver the expectations promised in your ads, packaging, not to mention your actual products and services, right?
Maybe. Maybe not. Or maybe to a certain point. But, that is for a future post.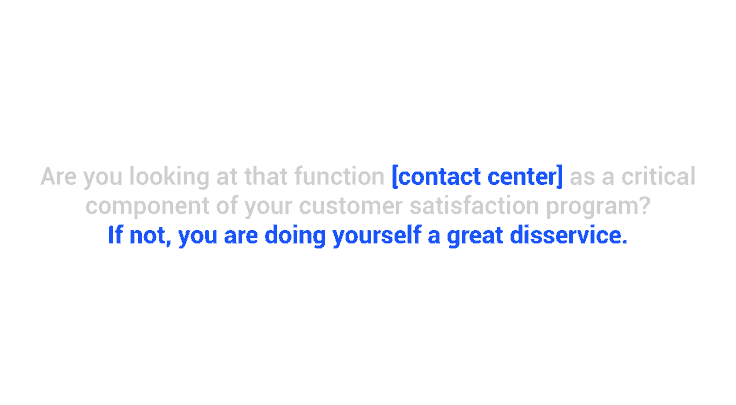 Speaking of customer data collection, you know that "necessary evil" customer service/contact center you have that is basically the front line of defense/offense for dissatisfied customers? The necessary evil that is capturing hundreds, if not thousands, if not millions of customer interactions daily and monthly and annually? Are you looking at that function (or department) as a critical component of your customer satisfaction program? If not, you are doing yourself a great disservice. It's there, your customers often see it as the face/voice of your organization, so not only is it crucial to have your customer service team members trained to understand and meet the expectations your customers may have, but to actually utilize them to improve those experiences beyond expectations. Whether that's during a real-time frustrated customer call, with a timely response to an angry customer email, or with a customer satisfaction data collection and reporting system that is integrated within the customer service process to demonstrate, in a strategic, actionable way, what's working and what may need a course correction.
In our next blog, we'll take a look at some steps to put the aforementioned structure in place, all as part of our ongoing journey to demonstrate why that "necessary evil" can be, and should be, everything but.